Thought Experiment / Content Strategy
Baseball has always had a calming effect on me, its pace and subtlety have a meditative effect on my mind. With baseball failing to attract a younger audience, many blame the slowness of the game to be one of its biggest shortcomings. I wanted to explore what could happen if the MLB leaned into the leisurely pace and co-opted with guided meditation trends to create a more mindful way to watch baseball.  
Content Strategy
Communications Planning
Prototyping
Audio Production
Over the last 2 decades, the MLB has struggled to attract younger fans to the game. Baseball's average fan is 57 years old comparatively the NBA's average fan is 40. In an attempt to liven up and shorten the game's length, the MLB has implemented various pace of play rules to attract younger fans. But is shaving 15 minutes off the game really going to help?
The MLB is trying to attract younger fans to the game by making it shorter and more exciting when its leisurely pace is one of its greatest assets.
Make baseball a champion of mindfulness.
What non-baseball fans said
NBA 2:20
The NBA is a short action-packed game.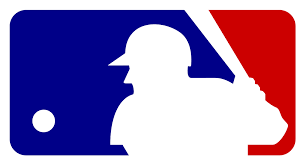 MLB 3:08
Baseball is longer with anticipated action.
NFL 3:02
The NFL is as long as baseball with no complaints.
When you watch baseball, much of the game is spent anticipating the next big move. It's about being in tune with exactly what is happening and requires focusing on the moment to predict outcomes based on that situation.
An Exercise in Mindfulness
Mindfulness is defined as a mental state achieved by focusing one's awareness on the present moment, while calmly acknowledging and accepting one's feelings, thoughts, and bodily sensations, and is used as a therapeutic technique.
Guided Mindful Meditation Trends
Over the past 5+ years, meditation has grown massively thanks to guided mindful meditation apps like Headspace, Calm, and MindBody, plus an overall growing interest in wellness. Meditation is so helpful because it forces you to slow down and take notice of the moment rather than reliving past mistakes or worrying about an unknown future. Mindfulness encourages patience, calmness and an overall sense of clarity and focus.
Although a game of baseball may not help people come closer to enlightenment, taking some cues from mindfulness can attract new fans who are seeking a more relaxed, cerebral, and overall calming experience. 
Help fans be
more aware of the moment
Guided meditation for baseball fans
To help fans relax and enjoy the game, I produced an audio guided meditation clip, accessible within the MLB app experience. Fans can listen at home or at the ballpark, and are encouraged to tune out all other distractions during key moments of a baseball game. The guided meditation I produced focused on the beginning of the game, helping fans get ready for a new kind of baseball-watching experience.
Strategist – Joe Castagna